ACID 2 EVOLUTION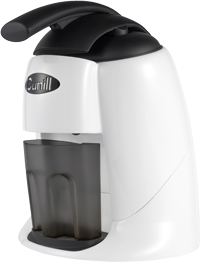 MAIN ATTRIBUTES
Lever system (standard) - Lever in unbreakable material - Bodywork constructed of anti-scratch material. Orange coloured finish - Easy to clean bodywork (without corners/ridges) - Internal components in (304) stainless steel - Automatic start system at the press of the lever - Rapid access cleaning system for internal parts - All components can be washed in a dishwasher at 90ºC - Incorporated juice glass made of unbreakable material - Motor sized so as not to raise the internal temperature of the machine (always squeezing the oranges at room temperature).
Optional
Bodywork in ABS white snow colour or in anti-corrosion material with silver or gold chrome finish.
DETAILS THAT MAKE A DIFFERENCE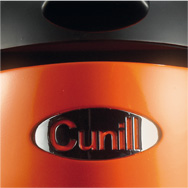 Cunill squeezers are the only ones in the market with the possibility of dual branding of the trade-mark. They can be personalised on the front and back of the squeezer.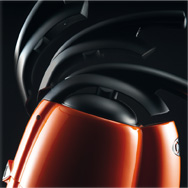 It beautiful tilting arm allows juicing with unprecedented ease. Bodywork made from anti-scratch and unbreakable material with an innovative design of smooth forms and with easy handling and cleaning.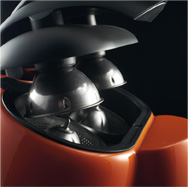 Discover the great secret that allows you to achieve double, while using half. All internal components made of high-grade stainless steel and can be washed in a dishwasher at 90ºC.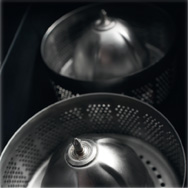 The internal rotating double pulp filter, easy to remove, is made from high-quality stainless steel (304). Its design guarantees a homogeneous extraction of orange juice.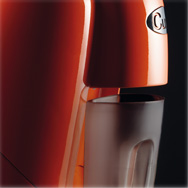 Large capacity juice glass.